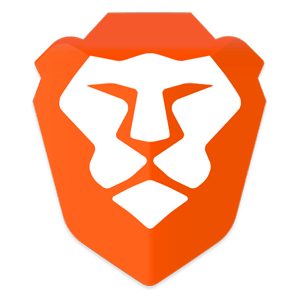 Brave is een webbrowser gebaseerd op Chromium en gebruikt Muon als bijbehorend framework. Aan het roer van de onderneming achter Brave staat Brendan Eich, de bedenker van JavaScript en één van de oprichters van Mozilla. Deze browser richt zich op het verbeteren van de online veiligheid door het blokkeren van trackers en het vervangen van opdringerige reclames. Daarnaast biedt men een alternatief systeem voor het financieel ondersteunen van content aanbieders onder de naam Brave Payments. Het idee daar achter is dat reclame de grootste inkomstenbron van een website is. Door opdringerige reclames gebruiken veel mensen adblockers en lopen websites hun inkomsten mis. Een gebruiker van Brave kan er voor kiezen om met deze constructie mee te doen en maandelijks een bepaalde financiële contributie te doen die vervolgens onder de bezochte sites verdeeld wordt. De ontwikkelaars hebben Brave 0.18.14 voor desktops uitgebracht met de volgende veranderingen:
Version 0.18.14

Added a welcome screen for first time users.
Added Chromium spell checker.
Added an option to disable "Top Sites" in autocomplete.
Added "Hide Lower" button on Brave Payments.
Optimized sending messages only to needed windows instead of all windows.
Fixed showing the URL in the location bar for invalid URLs (instead of about:error).
Fixed clicking inside of an extension popup dismisses it.
Fixed LastPass won't stop asking for 2FA code.
Fixed Session restore can lead to lost windows if there is a hung or slow Window on shutdown.
Fixed losing tabs when updating.
Fixed Toolbar and UI Elements scale control should prompt for restart.
Fixed an issue with closing the last frame via keyboard.
Fixed unable to add site to Pocket.
Fixed URL bar icon disappears when video starts playing.
Fixed URL bar titlemode appends colon to the end of the hostname.
Fixed individual bookmarks not synced from laptop after Payments are switched off.
Fixed Sync records are sent twice.
Fixed Sync input fields should have focus when clicked.
Fixed "Allow this time" on NoScript dialog keeps allowing scripts even after reopening the tab.
Fixed extension tabs not auto closing when finished.
Fixed Pocket and LastPass home page loads after logging into account.
Fixed TLD of long domain display in title tooltip on bravery panel.
Fixed about:brave information display for Windows.
Fixed bookmarks in Other Bookmarks folder from being synced to the bookmark toolbar.
Fixed adding a bookmarks folder makes the browser unresponsive in Sync.
Fixed bookmark deletion may lead to duplicated bookmarks in Sync.
Fixed blank tabs bar when increasing the number of tabs per tab set.
Updated to Chromium 60.0.3112.78.
Updated Extension: 1Password 4.6.7.90.
Updated to Muon 4.3.6.