Note: Links appearing this article point mostly to articles in Dutch. In many cases, you can find the information that is referred to in English by clicking on the link labeled 'bron' ('source') at the top of the page to which you are taken.
Since the de introduction of AMD's Opteron in April 2003, Intel's main competitor has seen its share in the market for x86 servers grow from a lousy three percent to more than a quarter. There were good reasons for this growth: the K8 design proved to be faster for a good deal of applications and also turned out to be more efficient and scalable than its competitors. In addition, the Opteron lead the field with techniques such as 64-bit extensions and dualcore technology, leading reviewers to conclude time and again that Intel's Xeon was lagging behind. Needless to say, this was painful for the chip giant, but also ample motivation to make some drastic changes. Over the last few years, the company has worked hard on a new generation of server chips, under the codename 'Woodcrest', and finally released the result in the form of the Xeon 51xx series. In this article, we look at what Intel did in order to turn the tide and to what extent its efforts can be called successful.
Like in previous articles in this series, we utilize our own benchmarks, which we developed on the basis of database queries executed to serve this site to our audience. The main subject of this review is a dual 2.66GHz Fujitsu-Siemens Woodcrest server, which is pitted against a Socket F Opteron with DDR2 memory that we reviewed earlier. The CPU of the Woodcrest's competitor is certain to remain AMD's showpiece up to the second half of next year. For completeness, we shall also compare Intel's new Xeon to two other chips which we reviewed earlier: the Socket 940 Opteron and Sun's UtraSparc T1.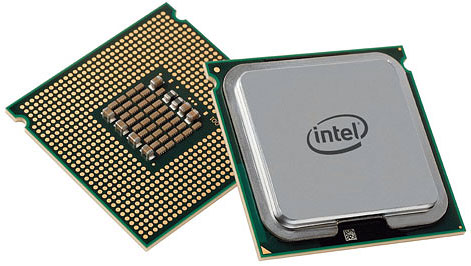 Intel's Xeon 51xx 'Woodcrest'
During the past eighteen months, Intel has been presenting itself not so much as a chip maker, but rather as a solution provider for entire platforms. Consequently, along with the new server processor, the company introduced an accompanying chipset, under de codename 'Blackford', which is meant to end the bandwidth problems that the Xeons of the previous generation were struggling with. To get an idea to what extent performance gains are due to the new processor and what part is a result of the new chipset, we also test the Xeon 50xx 'Dempsey', i.e. the last model that was based on the previous Netburst-philosophy.