Sony heeft de PlayStation 4 Pro gemaakt, omdat het wil voorkomen dat gamers overstappen naar pc-games. De drie jaar oude PS4 kan nieuwe pc's grafisch niet bijhouden en met de Pro-versie wil Sony dat gamers weer een paar jaar vooruit kunnen.
Sony ontkent dat de krachtigere PlayStation een reactie is op Microsofts komende, krachtigere Xbox, met de voorlopige naam Project Scorpio. "Ik zag data die grote invloed op me had", zegt Andrew House, directeur van Sony's entertainmenttak, in een interview met de Britse krant The Guardian. "Het suggereerde dat er een dip is midden in de cyclus van een console als spelers die de beste grafische ervaring willen, beginnen over te stappen naar de pc. Dat is immers waar ze die beste grafische ervaring kunnen krijgen. We willen die mensen in ons ecosysteem houden."
Naast de refresh van de PlayStation 4 drie jaar na de release, valt ook op dat de PS4 Pro geen ultra-hd- blu-rayschijfjes kan afspelen. Dit is met name opvallend aangezien Sony's filmtak een groot voorstander is van het formaat en Sony in het verleden bijvoorbeeld de PS3 aanprees vanwege zijn eigenschap om reguliere blu-rays te kunnen afspelen.
Het bedrijf heeft geredeneerd dat streaming voor veel gebruikers belangrijk is en wie videomateriaal in 4k-resolutie wil bekijken, kan dat doen via Netflix en YouTube. Het is nog onbekend of Sony ondersteuning inbouwt voor zijn eigen 4k-streamingdienst Ultra, waar gebruikers per film kunnen afrekenen. Sony presenteerde de PS4 Pro samen met een kleinere PS4 afgelopen woensdag op een eigen evenement.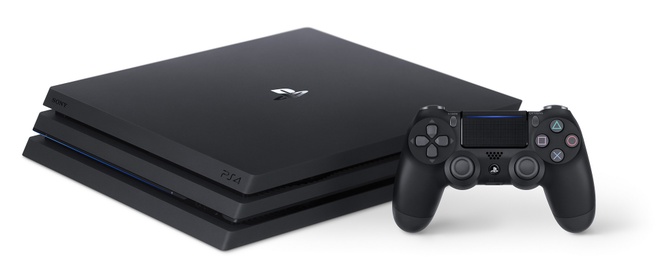 Helaas!
De video die je probeert te bekijken is niet langer beschikbaar op Tweakers.net.